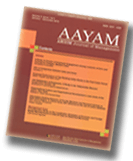 Vision:
We inspire and enable a better world through our scholarship and teaching about management and organizations.
Mission:
The mission of the AAYAM-AKGIM Journal of Management is to publish empirical research that tests, extends, or builds management theory and contributes to management practice.
Aim and scope:
AAYAM in Hindi carries a rich Reservoir of meanings: Dimension, Extensity, Scope, Reach, and Diversity. The journal seeks to reflect this range of meanings vis-à-vis management research, managerial problem solving, and decision-making. It is a Bi-annual journal. Its objective is to provide a valuable forum for research and scholarship on management-orientated themes and topics. Its aim is to encourage applied research and contributions relevant to practicing managers and academicians. It lays emphasis on the understanding of management theories and the context, systems, processes as drivers of the performance of organizations. The journal seeks research contributions on the challenges and management issues of emerging economies.
Coverage:
Every issue of the journal carries the following:
1) Emerging trends and ideas that call for action or rethinking by managers, administrators, and policy makers in organizations.
2) Research articles that focus on the analysis and resolution of managerial and academic issues based on analytical and empirical or case research.
3) Articles focusing on managerial applications of management practices, theories, and concepts.
4) Case describing a real-life situation faced with an empirical inquiry that investigates a phenomenon within its real-life context.
5) Book Reviews including critical examination of a text, a summary of the work and opposing views.
Message from the Patron: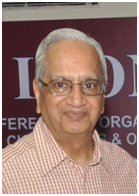 It is my pleasure to acknowledge and appreciate the efforts of team of AAYAM, Journal of Ajay Kumar Garg Institute of Management. In its very first issue the journal has established its National Standing.
Since the inception of the Institute, our efforts have always been in the direction of promoting the research efforts in the Institute because we believe that Research is the backbone for any Higher Education Institute, For this reason, at AKGIM Research initiatives have been put at the very high note.
AAYAM, is the initiative of AKGIM, to bring in the more seriousness and quality in the research endeavors' for establishing the utility and relevance of Management Education.
Research in any field can become the gateway of future growth and learning in the particular area. Peter Senge's concept of Learning Organization is actually true in this age of changing environment, where it has been mentioned that Organizations can succeed only by imbibing the culture of learning and sharing. Objective of any journal is similar, and I wish AAYAM Team to achieve this objective.
Ashok Pal
Chairman AKGIM
From the Desk of the Editor-in-Chief: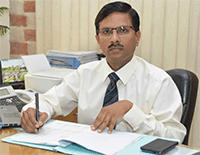 It is my pleasure and pride to present before you the prestigious Journal of AAYAM, which is an outlet for research on Management and related themes like Social Sciences, Econometrics, Business Statistics, Business and Commerce, Public Policy, Sustainable Development Studies, Banking, Business Ethics, Urban Studies, Equality, Diversity and Inclusion etc. The Journal publishes articles which are full of depth and generate new knowledge base in the broad arena of management. It includes empirical, conceptual and methodological articles across all above mentioned fields.
Thus main objective of the Journal is to attract Scholars and Intellectuals who by thoughtful thinking have the power to change the course of Management world. This change in the Management world can be then imbibed by the society in large, which then automatically contributes to World peace and Nation Development.
The journal is published Bi- annually and besides listed with Cabell's Directory USA, it is also available electronically on ProQuest.
Every issue of the journal focuses around the emerging trends and ideas that call for action or rethinking by managers, administrators, and policy makers in organizations. It also focus on the analysis and resolution of managerial and academic issues based on analytical and empirical, case research describing a real-life situation faced with an empirical inquiry that investigates a phenomenon within its real-life context. It also includes book reviews with critical examination of a text along with the contribution made to the academic world.
All the Articles passes through stringent double blind peer review process before getting them published.
Dr. Tripurari Pandey
Editor- in - chief
Editorial Board:

PATRON
Ashok Pal
Chairman
AKGIM, Ghaziabad, India

EDITOR-IN-CHIEF
Tripurari Pandey
Director
AKGIM, Ghaziabad, India
Editors:

FIONA LETTICE
Norwich Business School University of East Anglia, Norwich, UK

RAJEEV K. GOEL
Professor Illinois State University, Normal, USA

RAMESH KRISHNAN
Director Hyderabad Institute of Excellence India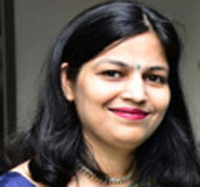 VIDHI AGRAWAL
Assistant Professor and Chairperson -Research AKGIM, Ghaziabad, India

NEETA SAHU
Assistant Professor AKGIM, Ghaziabad, India

SARJUE PANDITA
Associate Professor AKGIM, Ghaziabad, India
Peer Review Policy
To maintain standards of high-quality research, all the manuscripts received under AAYAM AKGIM JOURNAL OF MANAGEMENT goes through a stringent review process. Following steps are followed to review the manuscripts
Initial Review
Before sending manuscripts for stringent review process, an initial review is done by Chief Editor. Manuscripts received are evaluated by Editor in Chief in the following respect
1) Whether the title and contents of an article are within the scope of Journal.
2) Whether article under consideration is written according to the Guidelines issued to Authors.(Refer WeblinK http://akgim.edu.in/aboutaayam.php
Manuscripts that do not meet the requirements of the Journal are rejected at the stage of an Initial Review.
Peer Review
Manuscripts which clears the stage of an initial review are further considered for peer review process. The Chief Editor selects the reviewers from the Editorial Board and sends the manuscript to at least two reviewers based on their expertise in the field.
Articles are reviewed based on some specific criteria covered by Peer Review Format.
Reviewers are under an obligation to submit the duly filled copy of review format to the Chief Editor for finalization of Manuscripts.
Based on Editors examination and reviewers comments, editor in chief further reviews an article and take the final decision on the publication of a manuscript.
Article Acceptance/Rejection
After collecting and evaluating the reviewer's comments, the editor in chief makes the final decision on the acceptability of the manuscript.
The decision of Editor in chief is communicated by email to the respective authors. If the manuscript requires major revision or minor revision, author/s are communicated accordingly via email.
Author/s are under an obligation to send the revised manuscript within the specific time duration notified through mail mention under an email.
Chief Editor Rights
1) The chief editor reserves the right to modify and otherwise improve the manuscript to meet the journal/s standards of content presentation and style. Authors may also be requested to revise their manuscripts ,before finally accepting them for publication.
) The chief Editor reserves the full right and sole discretion to accept or refuse an article for publication. He is under no obligation to assign reasons for his decision.
Publication Ethics and Publication Malpractice Statement
Publication Ethics and Publication Malpractice Statement of AAYAM AKGIM Journal of Management is based on COPE guidelines under the category of non member institutions.
Following are the responsibilities associated with functionaries under AAYAM Team.
Chief Editor Responsibilities
1.Anti-Discrimination ,Equality and Fair Judgement Policy- Manuscripts received are evaluated on the basis of their intellectual content . Chief editor's decision will be solely dependent on the quality, contents of the manuscript without regard to the author's race, gender, sexual orientation. religious belief, ethnic origin, citizenship or political philosophy of the authors.
2. Confidentiality Policy- Manuscripts submitted by authors are purely confidential . Editor in chief ,editors .and editorial staff are under the responsibility to not disclose any information about a submitted manuscript to anyone other than the corresponding author and editorial board reviewers.
3. Disclosure and conflict of interest- unpublished submitted manuscripts shall not be used by the editor, reviewers, editorial board members, advisers for their own research purposes without the author explicit written consent.
4. Decision-making policy- Editor in chief takes the final decisions on the submitted articles.
Peer reviewers responsibilities
1.Contribution to Editorial Decisions- Manuscripts received are reviewed by the reviewers based on their expertise on the subject. Peer reviewers are responsible to assist Editor in chief in making editorial decisions. They are under an obligation to revise the manuscript under review thoroughly and advise the authors if there is any scope of improvement in the manuscript.
2.Timely Review- Reviewers are responsible to submit their reviews within specified time . In case.if reviewers feel unqualified to review the research reported in a manuscript or if feels that timely reviews of the submitted manuscripts are not possible due to any other reasons,he must notify the Editor in Chief. So that other alternatives can opt timely.
3.Confidentiality Policy- Reviewers are under an obligation to maintain the confidentiality of the manuscripts received by them.
4.Objectivity Policy- Reviews should be conducted objectively. Reviewers are under an obligation to complete the review questionnaire. There must be supporting arguments for every view stated. Personal criticism of the author is unacceptable.
5.Acknowledgement of sources- Reviewers should identify whether the sources are properly cited in the manuscript. In the case submitted manuscripts are similar to any other research work and reviewer personally knows about it, he is under an obligation to notify it to the chief editor.
6.Disclosure and conflict of Interest- unpublished submitted manuscripts shall not be used by the editor, reviewers, editorial board members, advisers for their own research purposes without the author explicit written consent.
Authors Responsibilities
1.Originality and Plagiarism- Authors must ensure that they have submitted original work. In case, if research is based on the use of secondary sources, an author must cite the sources used properly.
2.Reporting Standards- Authors must strictly adhere Guidelines provided on http://akgim.edu.in/aboutaayam.php
3.Multiple, Redundant or Concurrent Publication- Parallel submission of the same manuscript to more than one journal constitutes unethical publishing behavior and is unacceptable.
4.Authorship of the Manuscript- Researcher who has contributed in the paper in terms of its design,conception, and execution or interpretation will be treated as an author. All those who have made significant contributions should be listed as co-authors. While those who have supported the research in terms of data collection or other substantive aspects should be named in an acknowledgment section.
5.Disclosure and Conflict Of Interest- All authors are under an obligation to disclose any financial or other substantive conflicts of interest that may be construed to influence the results or interpretation of their manuscript.
6.Fundamental Errors in published work- If author found any significant error or inaccuracy in his/her own published work,he must notify the same to the Editor in chief.
Article Retraction/Withdrawal/Correction Policy
Article Retraction/Withdrawal/Correction Policy of AAYAM AKGIM Journal of Management is based on the guidelines given by COPE under the category of Non member Institutions.
Article Retraction Policy
Retractions are published under the following circumstances
1.If editors found any clear evidence that the findings are unreliable, either as a result of misconduct (e.g. data fabrication) or honest error (e.g. miscalculation or experimental error).
2. If editors found findings have previously been published elsewhere without proper cross referencing, permission or justification (i.e. cases of redundant publication) .
3. If plagiarized data has been published.
Retractions are decided on a case by case basis by editor in chief in consultation with authors and reviewers of the article. A signed statement from the authors will be required to be submitted by the concerned authors to the AAYAM editorial office before an article can be retracted. Agreement of all authors of a paper is required before a retraction can be published. In case if some co authors do not agree to the retraction of the article, the retraction will be published as decided by Editor in chief , clearly identifying the dissenting co authors.
To retract an article, a notice of retraction will be published. This notice of retraction will:
• Include the title and authors of the article, the reason for the retraction and who is retracting the article.
• Be published in the next print issue and be included in the table of contents of that issue.
Article Withdrawal Policy
Articles can be withdrawn either by the authors or the publisher.
The article can be withdwawn anytime before it is formally published in its final form with complete information about volume. Issue, page numbers etc.
If the authors request withdrawal of an article, a signed statement from the authors will be required to be submitted to AAYAM editor Office via email.
If an article is found to violate the ethical publishing guidelines of the Journal such as duplicate publication , plagiarism, fraudulent use of data,multiple submission or bogus claims of authorship, the publisher has all the rights to withdraw that article.
Article Correction Policy
Journal editors should consider issuing a correction if:
• A small portion of an otherwise reliable publication proves to be misleading (especially because of honest error).
The author / contributor list is incorrect (i.e. a deserving author has been omitted or somebody who does not meet authorship criteria has been included).
If any error is discovered in an article after publication,corrections will be published in the next issue or as soon as the publisher & author, both agree to the proposed changes.
The corrections will be published only if a significant error is found in the paper like factually incorrect published information. Minor Corrections which do not significantly affect the content and understanding of the paper like spelling mistakes, typographical errors, and grammatical errors will not be published.
Copyright Policy
To enable the Publisher to protect the copyright of the journal, authors must assign copyright in their manuscripts to AAYAM-AKGIM Journal of Management the publisher'. Authors must confirm on submission that the article is original, is not under consideration by another journal, has not previously been published elsewhere and that its content has not been anticipated by previous publication. Copyright for published papers will be vested in the publisher i.e. AAYAM-AKGIM Journal of Management and authors must sign the 'transfer of copyright' agreement before the article can be published. Authors are responsible to obtain permission from the publisher to reproduce any content of their contribution.
Call of papers
The AAYAM: AKGIM Journal of Management invites original research works from academicians and researchers for the Journal. All papers will go through a process of review and papers accepted by reviewers will be considered for publications. All papers must be original contribution and should be submitted through Email and one hard copy with soft copy in CD of the same with an undertaking to the editor.
Authors should use Times New Roman with font size 12 in MS-Word format with double space. The format and references of the paper should be according to the Author's Guidelines.
The Principal Author should clearly indicated, i.e. his / her name, full address, Phone No., & email for all correspondence.
Dear Authors,
The journal encourages theoretical and empirical research papers, articles, cases of relevance to both academicians and practitioners. In addition, the journal invites manuscripts, covering application of theory to real life management activities, where the findings would be of interest to researchers, executives, academicians and management students. Papers based on theoretical/empirical research and experience should satisfy good quality research and must reflect the practical applicability/policy implications of the research
Please adhere to the following instructions while submitting research paper/ article/Case studies to AAYAM-AKGIM Journal of Management
Submission of Papers
The following guidelines need to be taken into account
Manuscripts' soft copy in 'Word' file should be submitted to the Editor-in- Chief at aayam@akgim.edu.in . At the time of submission, a short Bio-sketch and passport size photo of all the concerned authors will be required.
Award Policy
The aim of the journal is to provide a valuable forum to academicians and practicing managers for research and intellectual sharing of thoughts, ideas in the form of research papers, articles, case studies and book reviews. The Journal seeks quality research papers that present original theoretical approaches as well as experimental case studies related to finance, accounting, marketing, operations management, human resource management, statistics, international business, information technology, environment, risk management, globalization, and related areas of strategy building and implementation. Articles should examine concepts, do analysis, find new approaches and techniques pertaining to the field above mentioned. AAYAM in its endeavor to promote research work across the globe and to bring in more seriousness and quality in the research efforts appreciates quality research work and thus papers selected for publication are awarded with an honorarium as mentioned below:
Indian Writers/Contributors----------------------------INR 2000
Foreign Authors/Contributors--------------------------$100